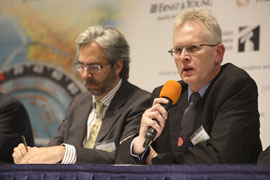 Market valuation – companies, intangibles and selected assets
Benefits
in the M&A context, higher flexibility in price negotiations and appropriate basis for achieving a fair value;
appropriate incorporation of selected asset values in a company sale/purchase price where market for such assets may not be identified (brand names and trademarks, goodwill, etc.);
company value management – focus on assets (and even liabilities) that increase company market value;
facilitation of property transfers and assessment of a potential tax burden.
Company sale/purchase strategy
Benefits
structured approach to the transaction process;
management of expectations vis-a-vis the transaction objectives, assessment of likely transaction impacts prior to negotiations;
negotiation recommendations from the very first contacts with investors or sellers.
Transaction advisory
timing of the company sale/purchase process with respect to the value maintenance or increase;
structuring and presentation of information provided by sellers/buyers (initial transaction documents, information memorandum, management presentations, business plans, structured presentation of investor's intentions);
assessment of due diligence findings and their impacts on transaction value (purchase/sale price);
assistance in price and transaction terms negotiations.
Strategic and financial decision-making and business plans
assessment of options available for company development funding, assessment of the appropriate capital structure and leverage sustainability;
preparation of background information and respective financial documents for finance raising (initial background information, feasibility study, business plan including credible financial projections).